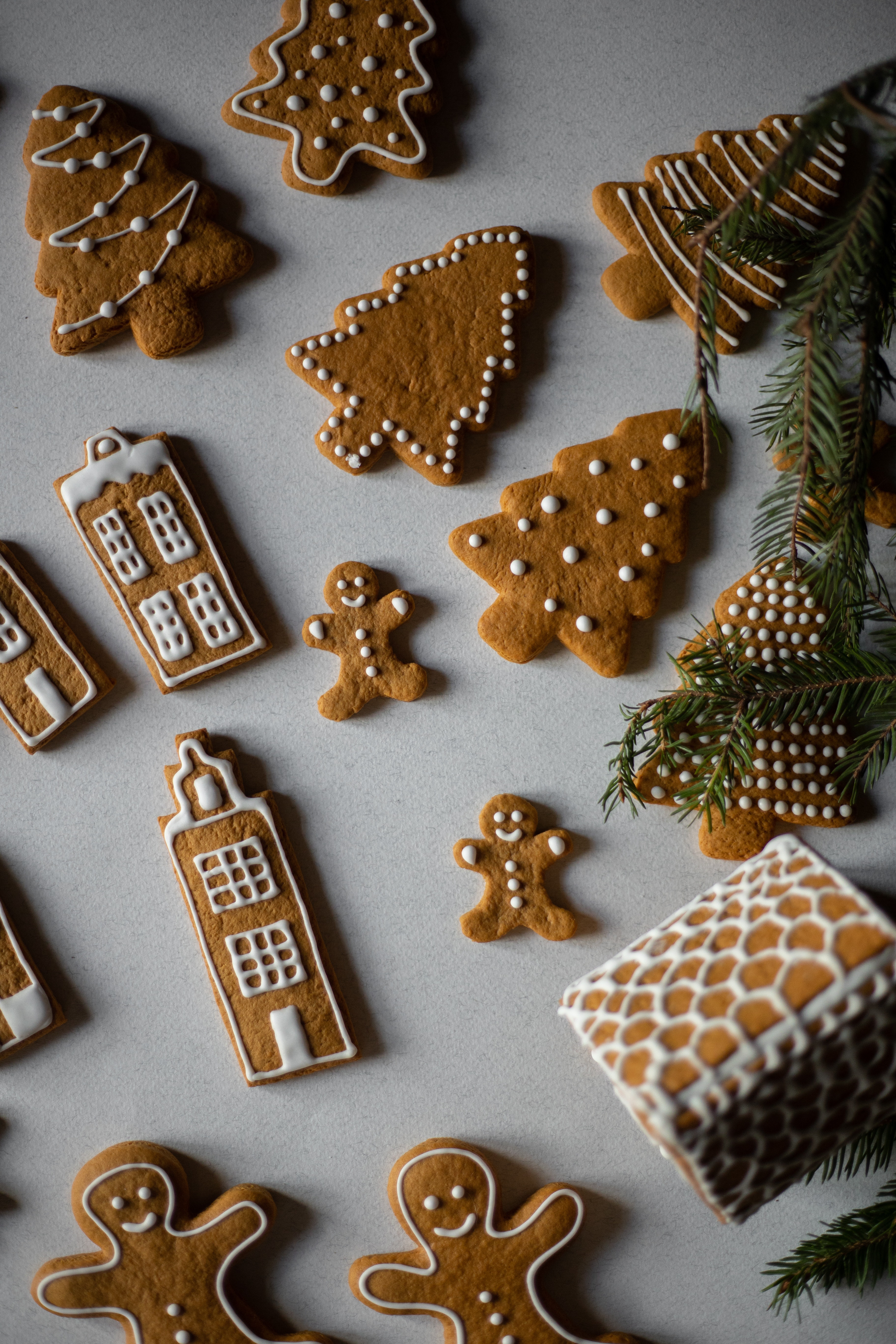 Enjoy holiday season celebrating with your family,
without feeling guilty, ashamed or out of control with food
Avoid diet and wellness industry detoxes and "New Year New Me" BS
Intuitive Eating through Holidays is for you:
If you're feeling scared about losing control around food through holidays

If your relationship with food is stressful and you're afraid holiday season will be extra hard for you with all the family gatherings and celebrations that include tons of foods available to you

If you already started creating "holiday eating rules" for yourself, such as:
- I may only eat "bad" foods on specific holiday days
- 1st of January I'm starting a diet/diet/new lifestyle, until then I'll "enjoy" myself by eating everything
- I will only eat "healthy" sweets and avoid "bad" ones with carbs/sugar/fat
- After holidays I'll start a new fitness regime to make up for all the "bad" foods I'm eating
- I'll save calories by skipping meals so I can eat all the foods I want at family dinner
You already know how this goes:
Instead of enjoying celebrating holidays with your loved ones, you will be

obsessing and stressing out about food

When you finally "give in" and eat something from your restricted list, you'll

end up eating everything in sight

"since you already blew it",

feel guilty and stuffed

Then, you will likely

promise yourself "you're going on a diet 1st of January"

and continue overeating and feeling bad, stuffed and guilty

Your

negative talk and body image will drastically increase

because of the instensity of the binge-diet cycle

Add to it the usual holiday stress of gift shopping, dealing with family, making sure everything is done and perfect for the holidays..
     And you got yourself a recipe for disaster on so many levels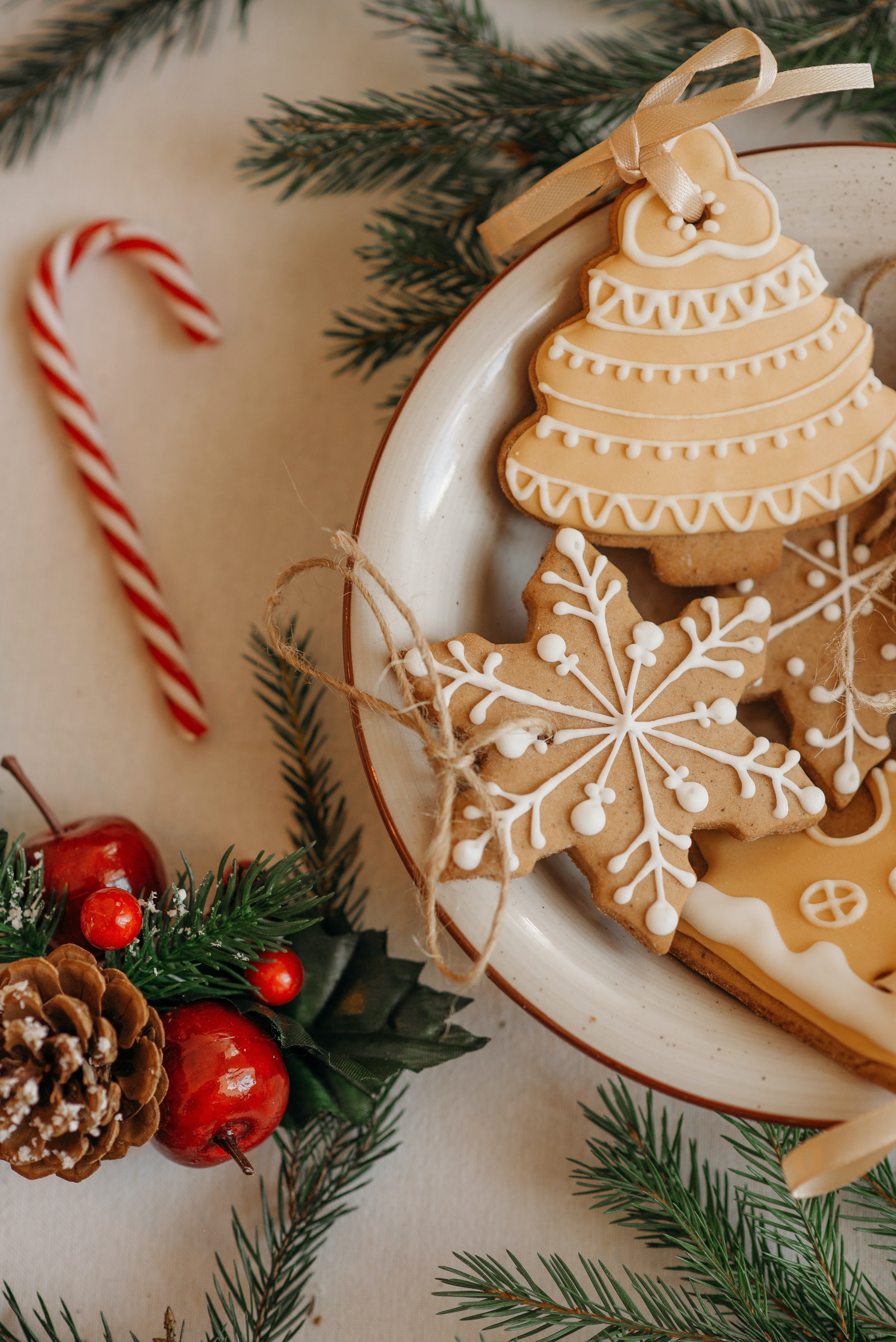 Holiday season should feel better.
How about you spend this holiday season actually enjoying family gatherings, celebrations and all of your favorite holiday foods with no guilt, shame, negative food/body talk, while also creating space to nourish yourself?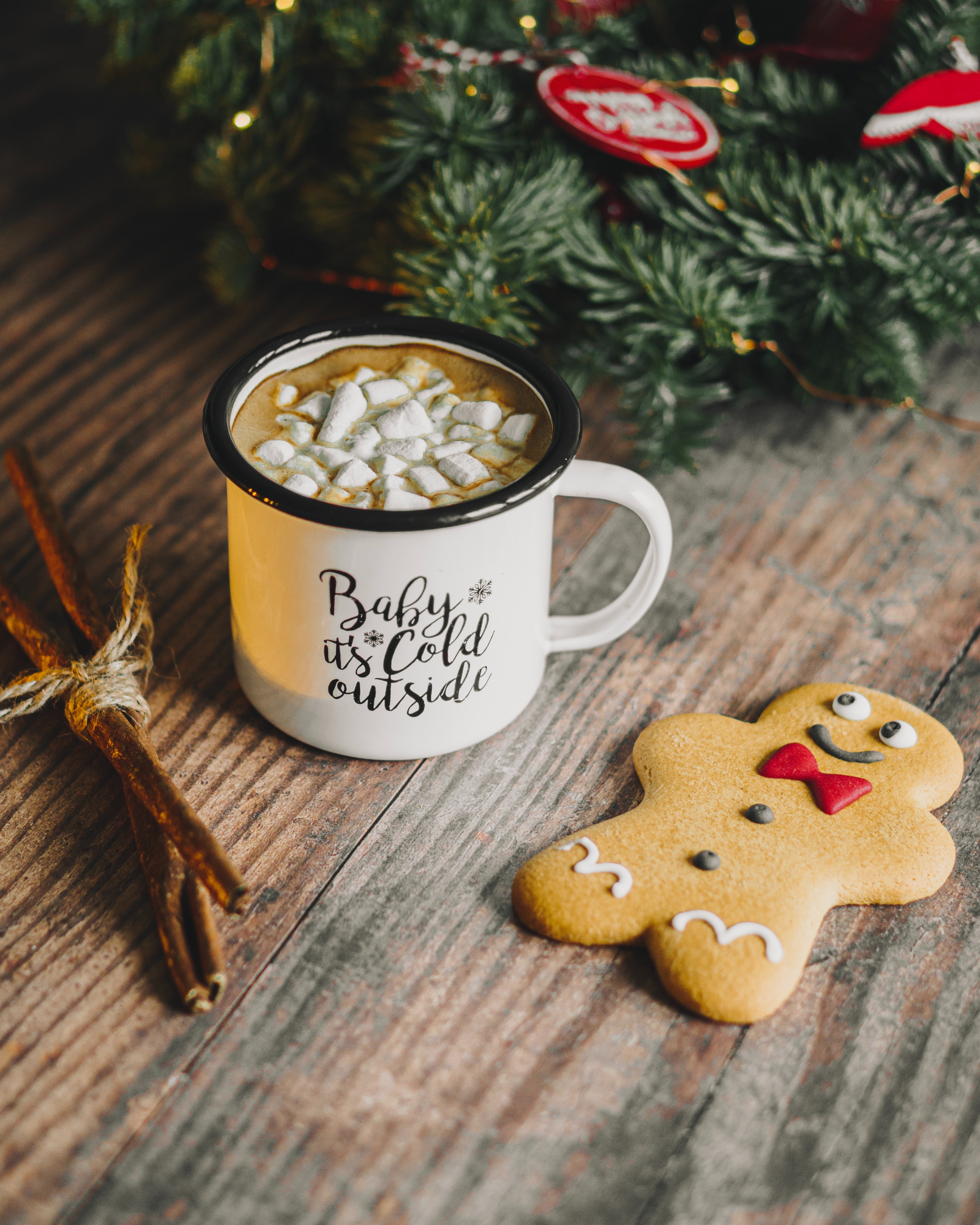 With
Intuitive Eating Through Holidays
you will:
Feel

confident at the dinner table

, knowing you get to enjoy all your favorite foods and feel good about it

Know how to

create your own balance

that feels amazing to you

Have

tons of mental energy

to use on activities that bring you pleasure

Actually be fully present in the festive moments instead of thinking about food

Be able to

fully enjoy all the foods

you choose to eat

Be at peace through the holidays,

knowing that New Year will not start with deprivation
Avoid

the whole

"last supper" overeating
Support your body

in a loving, gentle, non-restrictive way
Sounds lovely?
Close your eyes, take a breath and feel the joyful feelings Intuitive Eating through Holidays will bring you.
All of it is available to you.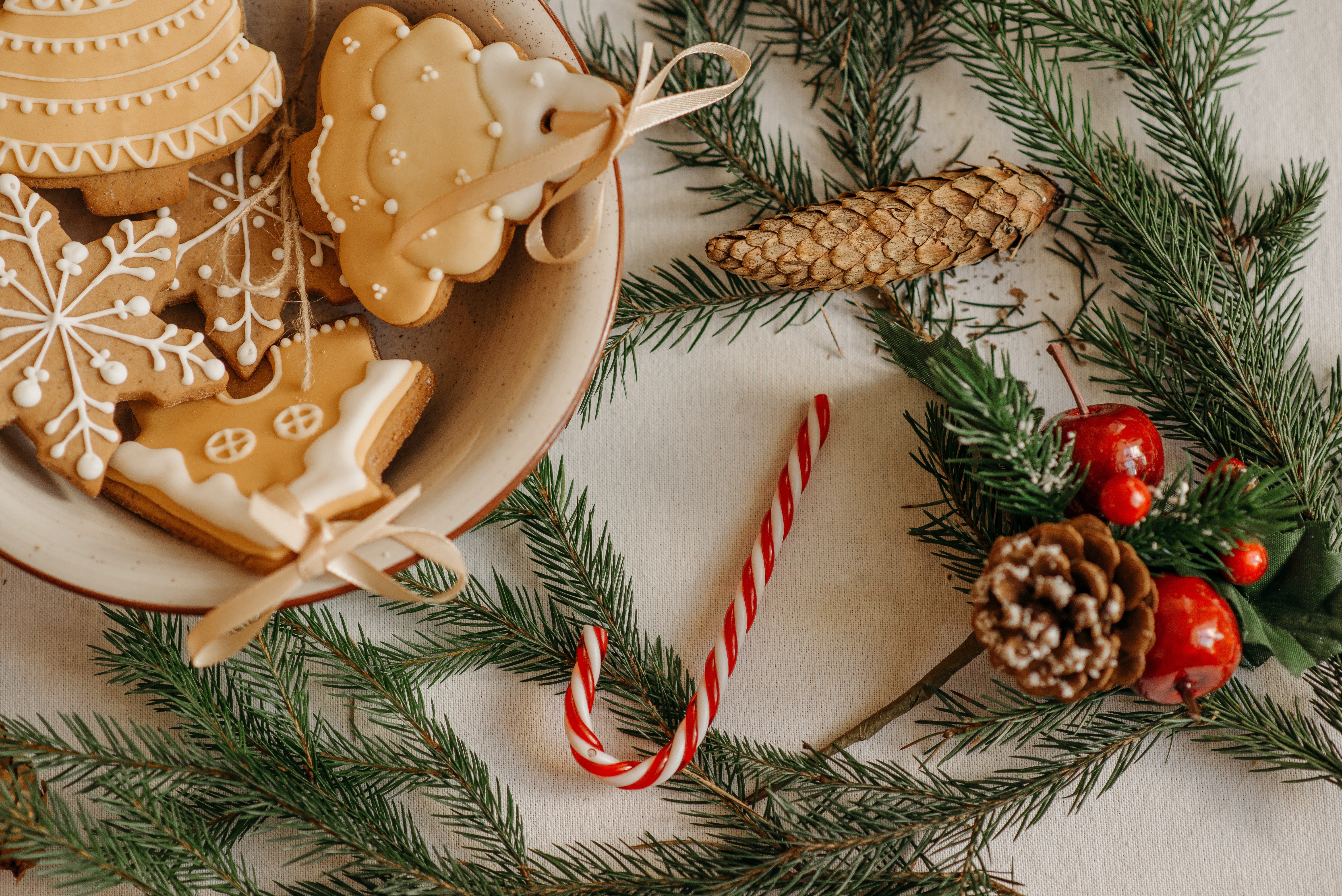 Feel peaceful around cookies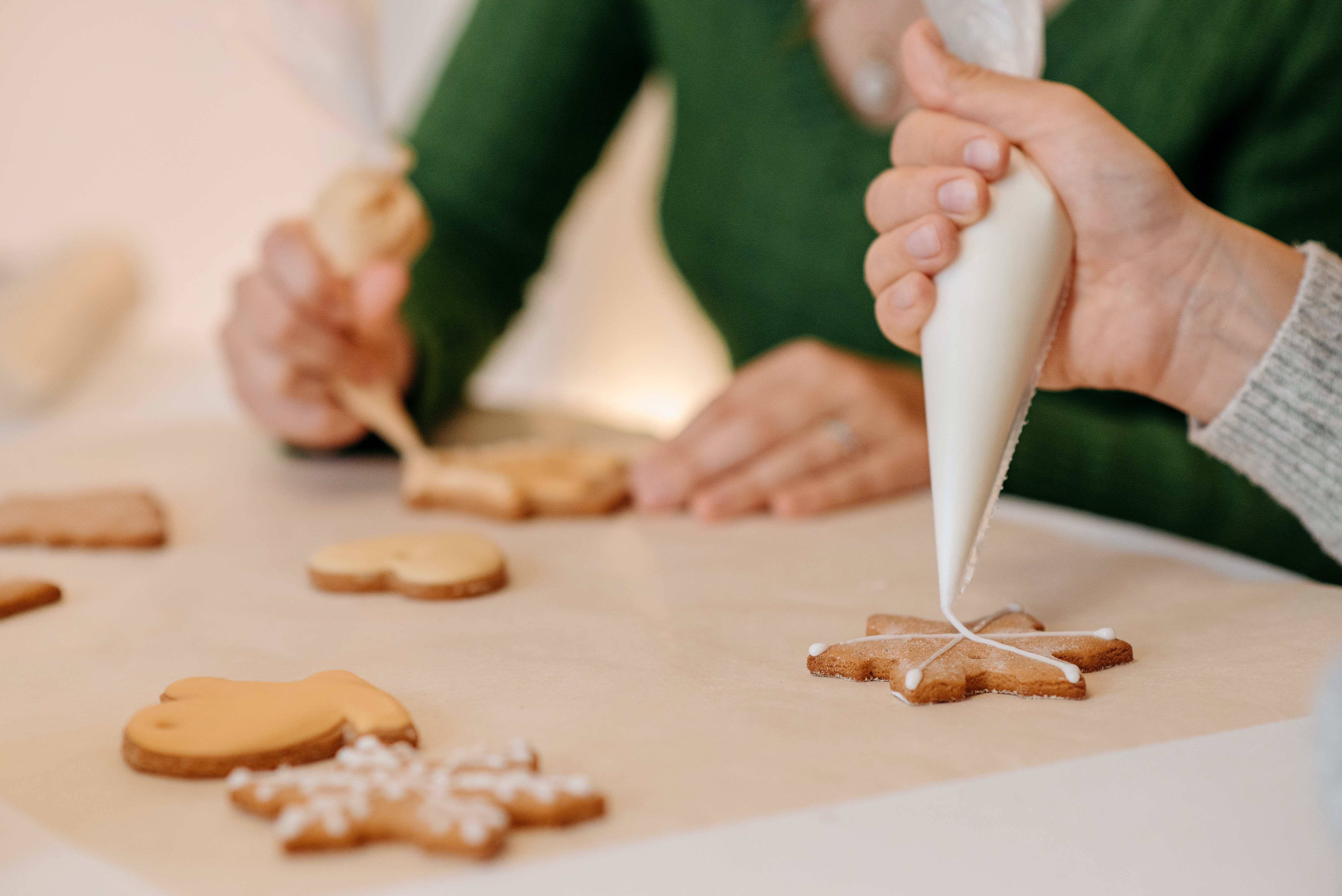 Have fun with your loved ones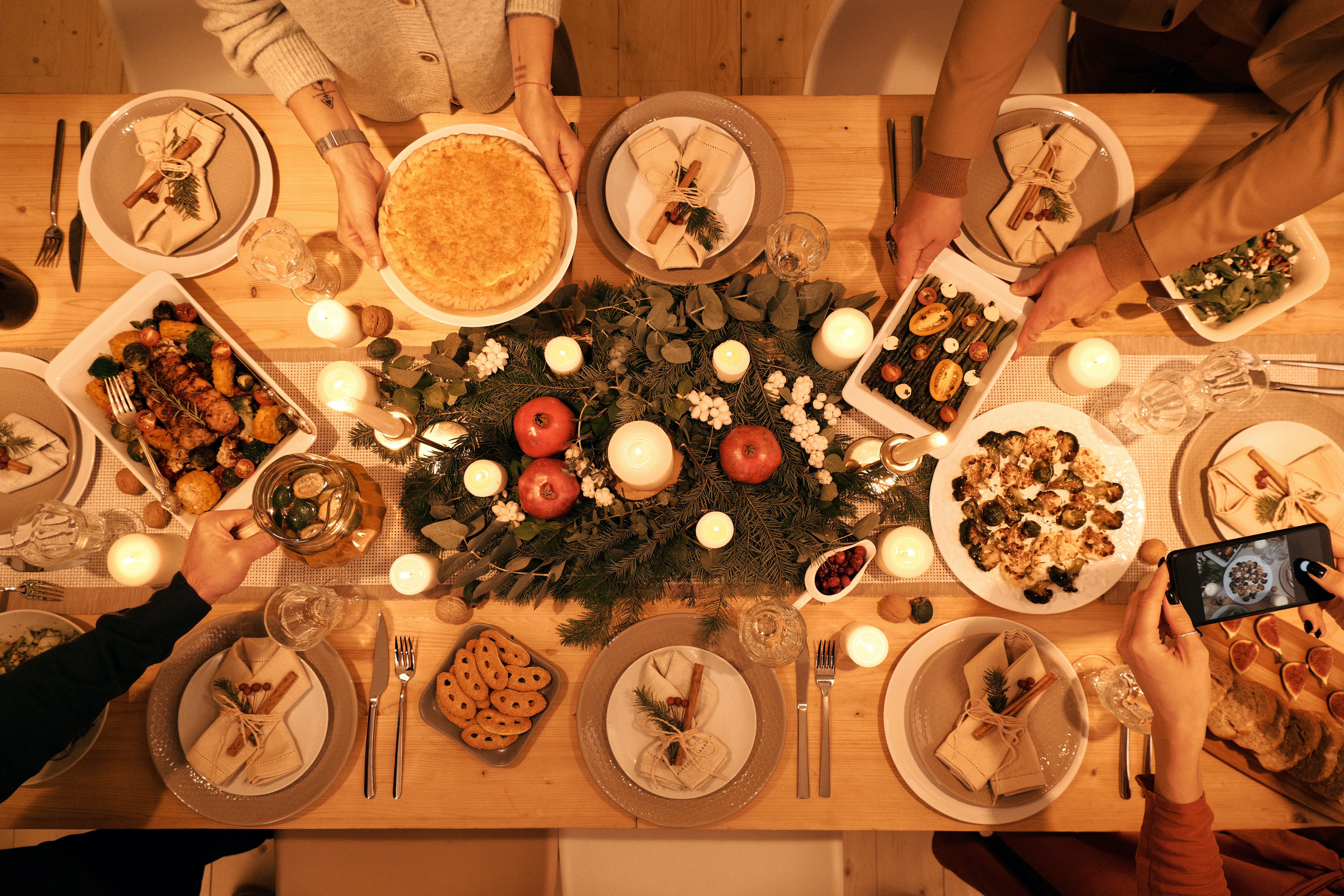 Eat your favorite foods without slipping into binge eating
Intuitive Eating through Holidays includes everything you need to know about:
- Real reasons why you end up binge eating/overeating
during holidays
- What
diet industry doesn't want you to know about health
and healthy eating!
- Letting go of diet mentality
and food rules so you can enjoy holidays
- Enjoying
satisfaction and pleasure of eating
without guilt and shame
- Flexible, loving and
gentle ways to support and nourish your body
this holiday season
- Creating holiday
meals for pleasure AND nourishment
- Tools and tips for meal balance
, and why is it important
- Non-restrictive
ways to make your holiday meals
nourishing
- BONUS!! Self-care beyond food:
How to have a holly jolly holiday season (without burning out)
Available in days

days after you enroll

Intuitive Eating Through Holidays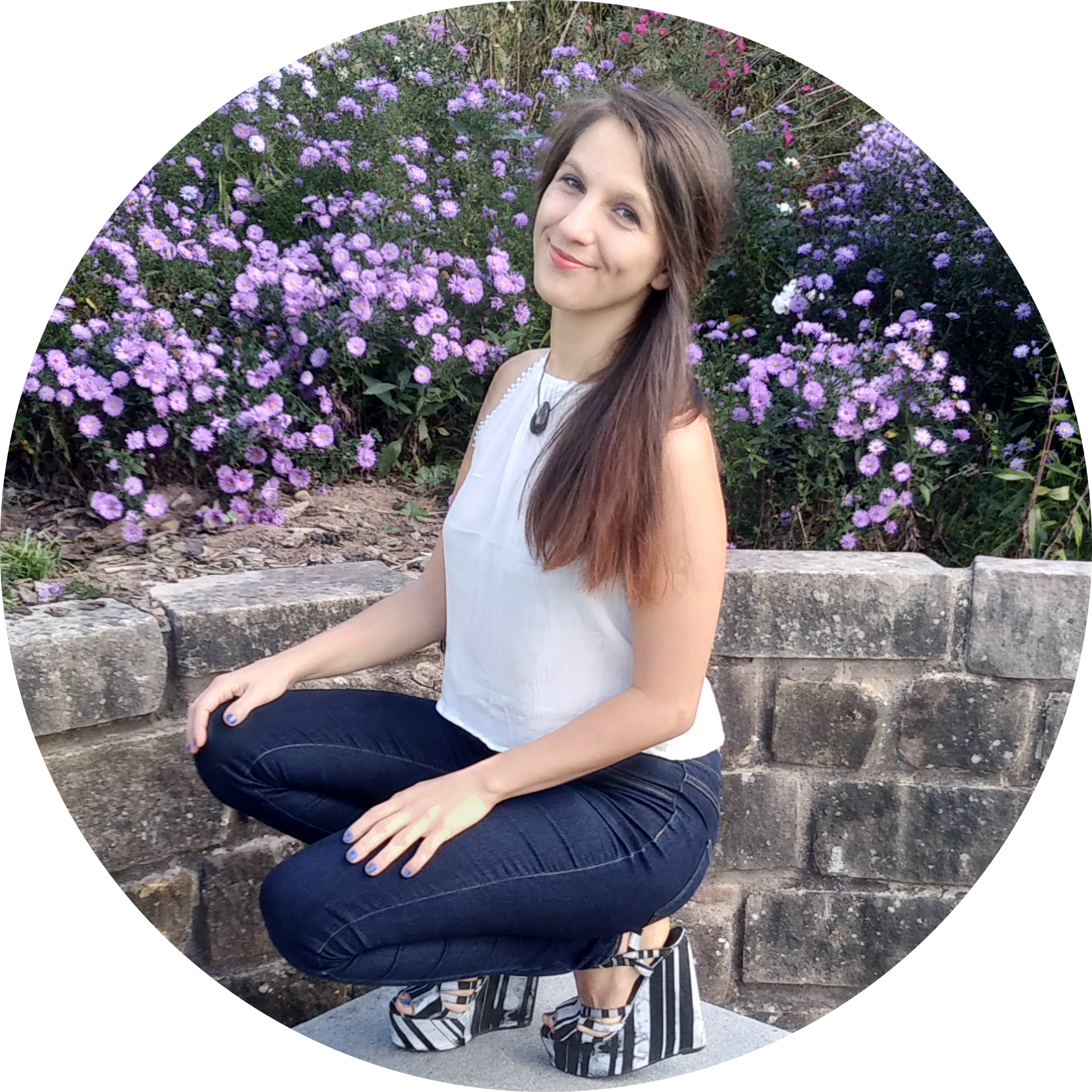 Nina Kaufmann is an intuitive eating nutritionist, cycle syncing queen, coach, author, NLP practitioner, anti-diet advocate, a healer and a thought leader in the new chapter of HERstory.
Her mission is to help women come back home to themselves, whether it's helping them heal their disordered eating, helping them nourish their hormones and sync in with their menstrual cycles or waking up to their wild nature.
Her work is enjoyed by thousands of women worldwide, and her articles read by tens of thousands of readers.